Workman Comp Lawyer, Lincoln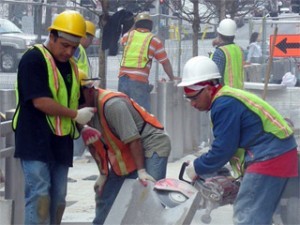 If you've been injured on the job, Dale Dahlin can help you get the workman compensation benefits you're owed. Workers' compensation laws are designed to protect your rights to compensation for injuries and illnesses sustained on the job. Dale Dahlin will fight to make sure that these laws are respected and upheld on your behalf. He will work to get you the compensation you need to cover medical expenses, lost wages, and to obtain vocational rehabilitation, permanent impairment benefits and loss of earning capacity benefits.
Dale has worked with clients suffering from all work-related injuries, including:
Back injuries
On the job deaths
Brain injuries
Repetitive trauma injuries
Carpel tunnel syndrome
Thoracic outlet syndrome
Reflex Sympathetic Dystrophy (RSD)
Neck injuries
Shoulder injuries
Arm and hand injuries
Hip and pelvis injuries
Bone fractures
An Workman Comp Lawyer working for you
Workers injured on the job may face an uphill battle to get the benefits and compensation they need. Employers may be reluctant to have a serious injury recorded on their work site, and the insurance company will want to pay as little as possible for the claim if they don't completely deny it. Some employees have even been terminated after suffering an injury on the job. Dale D. Dahlin will work as an advocate on your behalf. As your Workman Comp Lawyer, Dale will give you the attention you need and evaluate your case for free.
You work hard on the job. An unsafe environment or having an accident while doing your job shouldn't be a burden that you bear alone. As your lawyer, we do everything we can to get you the compensation you need to heal and get back to doing your job again.
Contact or call Dale at (402) 423-4300 today to schedule your free, no-obligation case evaluation. If you prefer, you may use the form on the right to send Dale your request via email.