If you were attacked by a dog, call a Dog Bite Lawyer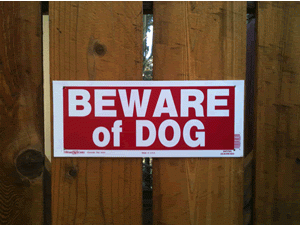 A dog can be a loyal, trusted member of a family. A dog is a companion to take to the park, or a dog can keep you company at night and could serve to protect the family from would-be intruders.
Unfortunately,  it has happened that someone else's dog attacks you or a family member, causing devastating injuries and psychological harm. Medical bills, counseling, nerve damage, and permanent scars may all result from an attack by a dangerous dog.
These attacks are more often than not, unprovoked as the case was for an Omaha couple in August of 2015. Or the story of the 4-year-old boy who was killed when a German Shepherd escaped its kennel. We don't like to hear these stories, and there is nothing you can do to prevent them. But a dog attack accident may have been preventable, and it is the job of a dog bite lawyer to prove that case and to get you the compensation you deserve for the injuries, pain, and suffering for you or your loved one.
Get the compensation you deserve from a dog bite
If you have been attacked, bitten, or injured by a dog, the owner of that dog is liable to you for your injuries. It is no longer necessary for the dog to be found to have been "dangerous" to recover compensation that may be due to you as a result of a dog attack. The law used to be called the "one- bite-rule" and the victim could recover if he/she could prove the dog was dangerous. This is usually required that the dog had bitten someone before, thus the "one bite rule." Under current law, this is not necessary. If a dog bites someone, even the first time the dog has bitten someone, the owner is liable for the injuries and damages caused. As a side-note, as a dog bite lawyer, Dale Dahlin has recovered the insurance policy limits from a dog owner where the dog jumped on Dale's client and knocked her down causing injuries. So, it does not necessarily require that the dog actually bites you for there to be a recovery for injuries and damages.
Get legal help in Lincoln for a dog bite or dog attack
If you or a loved one have been attacked by a dog and have suffered any injuries, it is critical that you contact Lincoln, Nebraska attorney Dale D. Dahlin for your dog bite injury. Mr. Dahlin can help you to get the compensation you deserve by holding the right people responsible for the pain and damage that you have endured. Dale has successfully handled personal injury cases resulting from dog bites and dog attacks for more than thirty years. Don't leave your case in the hands of an attorney who does not have experience, successful experience, handling these cases.
Call Dale now at (402) 423-4300 for your free, no-obligation case evaluation. Dale will make sure you have the time and attention you need to have all of your questions and concerns answered. You may also use the form on the right to request your free case review.