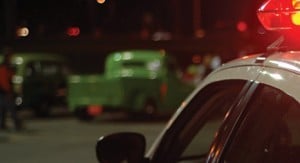 If you are facing DUI charges, you need an experienced attorney to handle your case in Lincoln. Being charged with DUI, even if it's only your first, is a serious matter that requires a skilled and dedicated lawyer to defend you. If convicted, you could lose your freedom, your vehicle, your assets, and your reputation.
Dale D. Dahlin is a DUI lawyer with more than three decades of experience providing clients with determined, compassionate, and personalized representation. After the initial shock, embarrassment, or dismay of being arrested for drunk driving sets in, waste no time in calling Dale Dahlin at (402) 423-4300 so he can immediately get to work on your behalf. Penalties for driving under the influence of alcohol, prescription medication, or other controlled substances can be severe, including:
Fines
Driver's license suspension
Jail time
Mandatory substance abuse treatment programs
Community service
Probation
Increased auto insurance premiums or loss of coverage
Dale Dahlin is committed to fighting for your rights in court and will offer you the legal counsel you need to understand how the legal system works for drivers accused of driving under the influence.  Use the form on the right to request your free case evaluation, or call Dale now at (402) 423-4300 to schedule your appointment.  Again, your initial consultation is completely free.