Family Law Lawyer in Lincoln
Hire a Skilled Family Law Lawyer, Divorce Lawyer
The decision to get a divorce comes for some after months of painful back and forth of "should I or shouldn't I." Especially when there are children involved.
Once the decision to proceed with a divorce is made your choice of a lawyer is the next important decision to make. Your decision to consider Dale Dahlin to represent you in your divorce is a good one. Dale Dahlin has just the type of personality you need to represent your interests in a divorce action. He is skilled, compassionate and has the experience with Family Law you need in a divorce lawyer.
Hire a Family Law Lawyer that will help solve your problems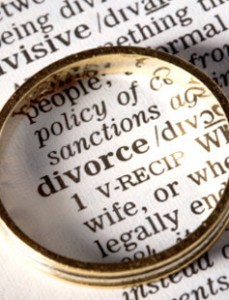 Divorce proceedings can be inherently adversarial. However, as your divorce lawyer, instead of creating unnecessary conflict, Dale will focus on working toward an outcome that is best for you, your future and your children. Dale will work to guide you through the divorce process and help solve your problems. Dale will not cause unnecessary conflict and litigation. That kind of attitude will only prolong the proceedings, cost you more money in fees and lead to more stress for you.
Family Law issues Dale Dahlin will handle:
•Dissolution of the marriage
•Child Custody
•Visitation
•Alimony
•Division of property, assets and retirement plans
•Allocation of debts
•Negotiation with the attorney for your spouse
•Settlement Agreements
Divorce can be hard not only on you but on the children of the marriage if there are any. To make the situation and transition as easy as possible for your children as possible we recommend:
•You do not talk negatively about your soon to be ex-spouse in front of the children
•You encourage your kids to speak honestly and openly about their feelings
•You get counseling for yourself and kids at the first sign of need
Divorce is difficult. We make hiring a lawyer easier.
Going through a divorce is difficult. Property and debts are divided and child custody, visitation and living arrangements are established. As your divorce lawyer, Dale will work to make sure that your needs and the welfare of your children will be met as best as they can be in the dissolution of your marriage. Dale will communicate with you throughout the handling of your case to ensure that you understand the divorce proceeding and your options.

When you hire Dale Dahlin to represent you in your divorce, Dale will bring his knowledge and over 35 years of experience to achieve the best possible outcome for you and your children. He will make the complex and stressful nature of a divorce proceeding as simple and stress-free as possible for you and your family.
Divorce proceeding and Family Law can be complicated. How you proceed will affect your children, your assets, and your future. If you are contemplating divorce or have been served with divorce papers, Dale can explain your options and assist you in choosing the best path to proceed. He offers a free initial consultation to help you understand your options. Call or contact Dale for a free consultation today.
Our office is available to handle Gay and Same-Sex Divorce with sensitivity and compassion.
Master Card, Visa, Discover and American Express are accepted.